Changes made to Riverbank Code Amendment
Published Friday, 17 December 2021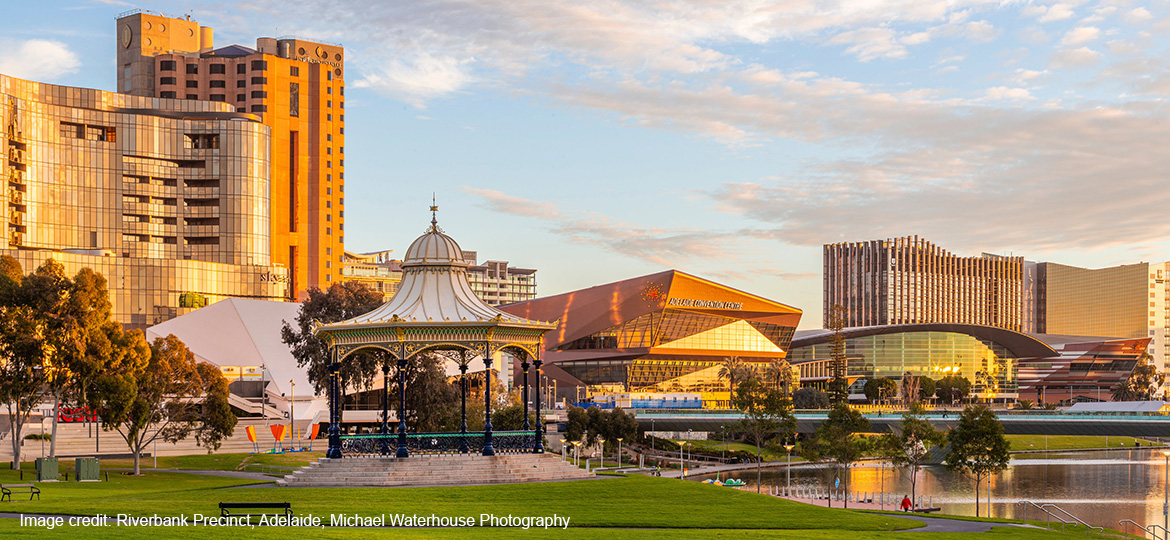 The Riverbank Precinct Code Amendment has now been approved by the Minister for Planning and Local Government, following community consultation.
Changes have been made to the Code Amendment, to address concerns about a potential loss of park lands, residential development, Kaurna heritage and important sites such as Pinky Flat.
The Code Amendment will result in zoning and planning policy changes for the Riverbank precinct, to support key infrastructure projects such as the new Women's and Children's Hospital and proposed Riverbank Arena.
Key changes to the Code Amendment made in response to feedback include:
The proposed Riverbank Subzone has been removed. This means there is no change to planning rules for Pinky Flat or the surrounding area.
Provides for significant protected landscaping and open space within the new zones and subzones.
Protects park lands near the new Women's and Children's Hospital. The historic olive grove in Kate Cocks Park and land immediately west of the Old Adelaide Gaol will be kept in the park lands zone.
New measures introduced to limit building height (maximum two to six levels) near the new Women's and Children's Hospital.
Reinforce that residential development is not supported in the Riverbank Precinct.
Greater protection of Kaurna heritage and cultural sites.
Sacred Kaurna cultural sites near the Innovation Subzone have been protected.
Green space in the Innovation Subzone has been safeguarded, protecting the park lands link to the Adelaide Botanic Gardens from Frome Road.
Significantly more park lands have been retained near the Entertainment Subzone.
Continuous landscaped pedestrian paths and cycle ways along the River Torrens have been protected.
Expansion of the Entertainment Subzone over the railyards to provide for future development opportunities over the railway (however, there are currently no such proposals).
Key benefits of the Code Amendment:
Supports the construction of important public infrastructure projects such as the Women's and Children's Hospital and proposed Riverbank Arena
Improves the quality of development in the Riverbank Precinct, ensuring it complements the area
Protects the Riverbank's unique character
The changes will ensure the Riverbank Precinct continues to be enjoyed by generations to come.
---
Further information