Have your say on the proposed Riverbank Precinct Code Amendment (Consultation open)
Published Wednesday, 15 September 2021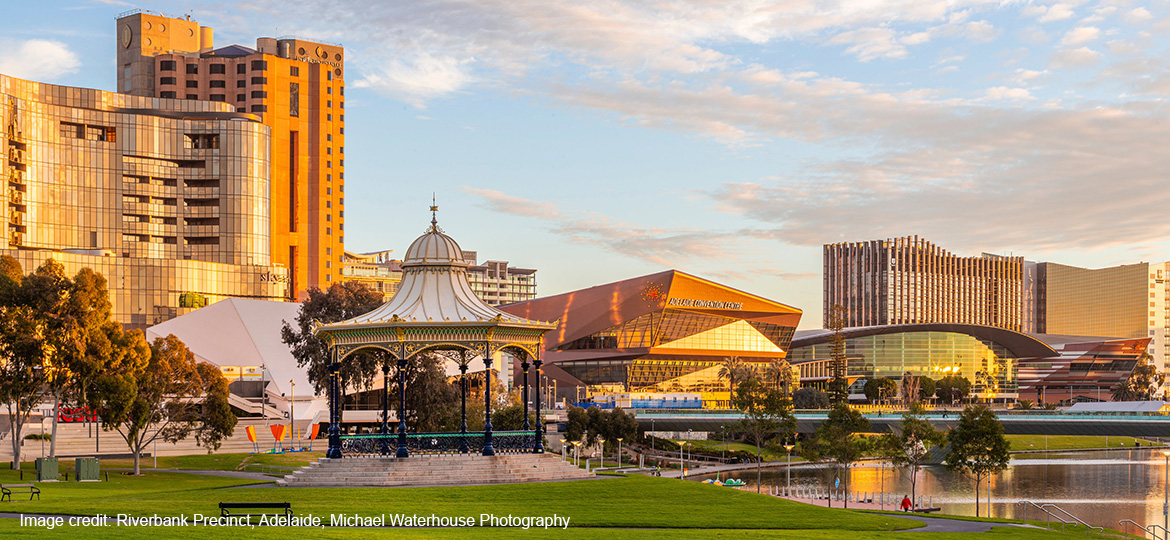 Public consultation is now open for the proposed Riverbank Precinct Code Amendment.
The Riverbank Precinct Code Amendment seeks to change planning policy and the zoning of some sections of land, to support key government projects and the vision of a world-class health, sporting, educational and biomedical Riverbank Precinct.
Learn more about the proposed code amendment and how to have your say.
All feedback will help inform final recommendations to the Minister for Planning and Local Government prior to consideration whether to approve, amend or refuse the Code Amendment.
Consultation is open for six weeks, closing at 5:00 pm, 27 October 2021.
Image credit: Riverbank Precinct, Adelaide; Michael Waterhouse Photography