Use this form to confirm that a building meets safety requirements set out by an essential safety provision (ESP).
Documents
Current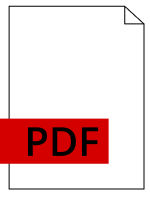 Historic
No historic versions available
About this document
Form 2 is an approved form for the purposes of Regulations 94(5) to 94(8) of the Planning, Development and Infrastructure (General) Regulations 2017.
This form confirms that building work complies with the current safety requirements required by the Act and Regulations.
lt applies to buildings where essential safety provisions are required to be installed or to be inspected, tested or maintained under the Building Code or any other regulations
An essential safety provision (ESP) compliance certificate must be provided on completion of the installation of an ESP.
The certificate must be provided to the entity that will be issuing the certificate of occupancy for the relevant building.
The certificate must be signed by either:
the person who installed the ESP
the manager of the company responsible for the installation of the ESP
A certificate is not required for buildings classified as either Class 1a or 10 under the Building Code.