Use this form to verify that a maintenance has occurred for essential safety provisions (ESPs) in a building.
Documents
Current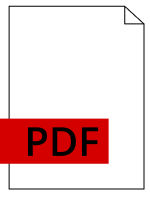 Historic
No historic versions available
About this document
A building where a schedule of essencial safety provisions (ESP) is in place must not be used unless annual maintenance and testing is carried out for each ESP to the standard required when they were installed.
A building owner must verify the maintenance of the schedule of ESPs annually in accordance with Ministerial Building Standard (MBS) 010 - Construction requirements for the control of external sound.
The owner must provide maintenance verification to council not later than 60 business days after the end of each calendar year.