This form is required to declare that a proposed development will not affect existing electricity infrastructure.
Versions
Current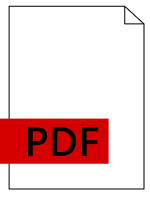 Historic
No historic versions available
About this document
An Electricity Infrastructure Declaration is an approved form for the purposes of Schedule 8 Clause 6 of the Planning, Development and Infrastructure (General) Regulations 2017.
An application relating to development that would involve the construction of a building is to be accompanied by a declaration by or on behalf of the applicant to the effect that the erection of the building would not be contrary to the regulations under the Electricity Act 1996.
This declaration is only relevant to those development applications seeking authorisation for a form of development that involves the construction of a building (i.e. not relevant for land division, regulated tree removal, change in land use, etc.).
Most applications will not have any powerline issues, as normal residential setbacks often cause the building to comply with the prescribed powerline clearance distances. Buildings/renovations located far away from powerlines, for example towards the back of properties, will usually also comply.
An information brochure: 'Building Safely Near Powerlines' has been prepared by the Technical Regulator to assist applicants and other interested persons. This brochure is available from councils and the Office of the Technical Regulator.
Access the brochure and other relevant information at sa.gov.au/energy/powerlinesafety